2019 - Thrive
Thrive team
Namibia: Beyond Borders Beyond Barriers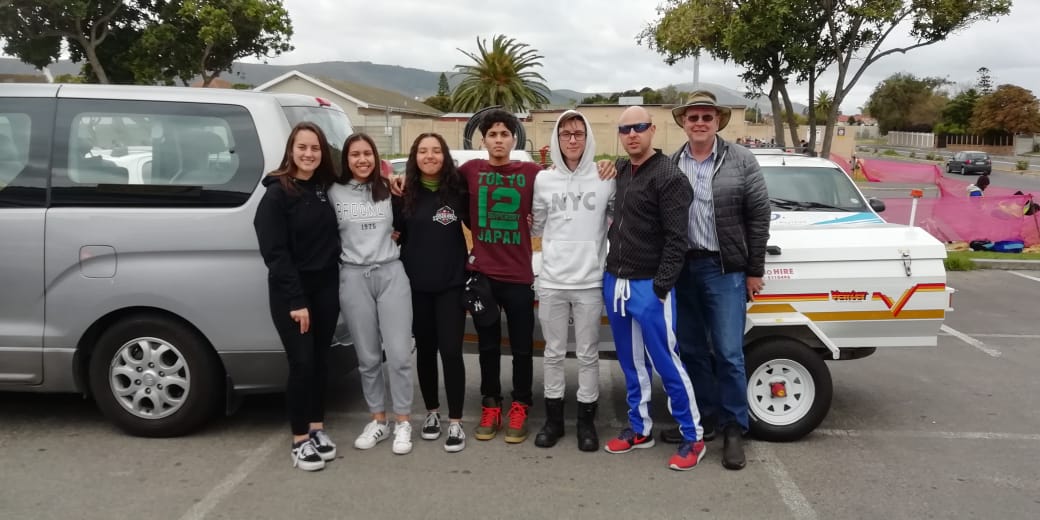 The Team: Joy Espach, Jamie Blommetje, Cathryn Hall, Liam Nymphe, Sebastian Machill, Rob Booth (Thrive leader) and Ross Bartholomew (Team leader)
Armed with a Camera and the Word of God, we ventured out to Namibia. And this is our story.
We set out on to Namibia on the 13th of August, a Tuesday, At around 11am. 10 hours down the road and alot of sleepy heads later, we finally cross the Namibian border, and probably witnessed some dude sneak into South Africa... anyways 150km after the border, we arrive at our first resting destination in a small town called Grünau.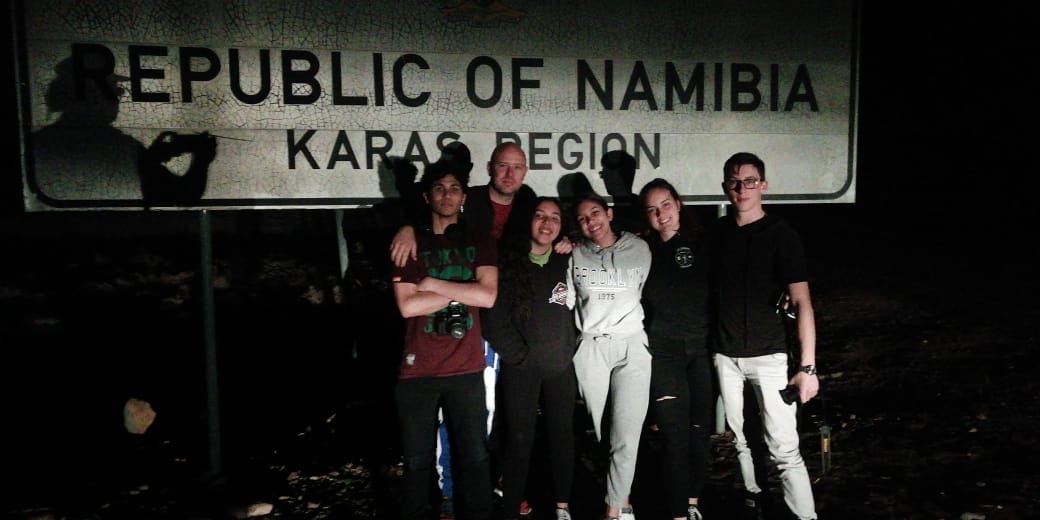 With a 5am wake up, we head out to Windhoek to have lunch. Then further down the road we enter our second resting destination, at the King's Highway. Here we enjoyed our first Namibian sunset, and had to battle a big spider, before we could sleep.
Once again with a 5am wake up we were soon on the road, and headed straight for our final destination 2200km from Home, a place practically walking distance away from the Angolan border, Ondangwa. Greeted by our generous hosts, we prepared to settled down for the next 7 days.
Day 1
Being nothing but servants of God and messengers of His great news, with a dash of extreme nervousness. We set out to our first mission destination, a place that changed our lives. We met their Pastor then soon to be our guide and translator, Kambau, a hugely inspiring man, humble and filled with energy and laughter. He made us feel right at home. Here I realised something very important, we are all one in Christ. His opening speech, was very moving. Telling us that no matter our different languages, our different colours, cultures, countries and opinions. We are all United in Christ. And non of that mattered, because we are all just people and we are all sinful and we all can only be saved by Jesus.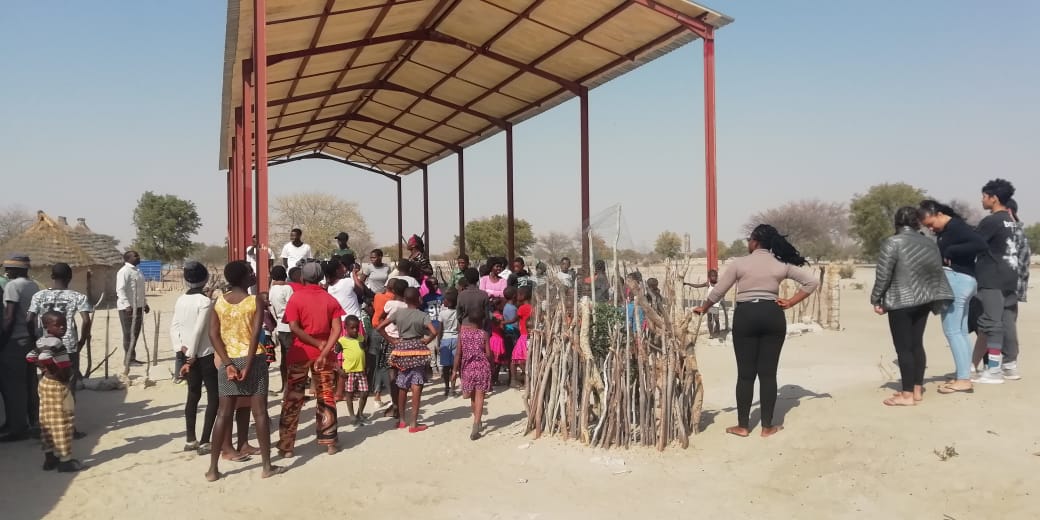 Day 2
Greeted by a warm welcome of singing and dancing, we arrived at our second Destination. Litterly on the Angolan Border. Under a tree was a group of amazing and happy people. Then it clicked, that church is truly not a building. Church is not a place, but it is the people.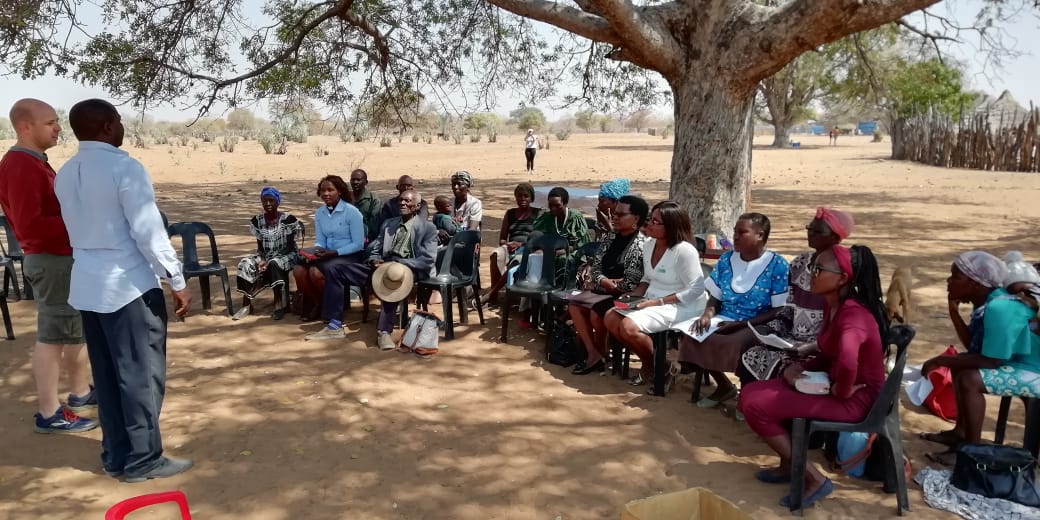 Fillers
What a unique part of the world. Here Animals have the right of way. Speed bumps are higher than your car, termite mounds are taller than buildings, alcohol is more common than water, and the sunsets and sunrises are the most beautiful thing you'll see.
The people here are almost poorer than the dust they walk on, yet they are more happy than anyone in the biggest metropolis in this world. In the middle of nowhere they have found what others spend decades searching for, that is Happiness. Greeted by smiles and waves where ever you go, we came to realise that Happiness comes from within.
Everything is different here.
Church Service
With a 3 hour long church service, we got to enjoy the voices of the Locals, showing that you dont need anything to praise God. After the service we Enjoyed a generous traditional meal, Hosted by our Favourite Kambau.
Day 3
We ventured out to a cemetery... well next to one and seemed fitting for the lesson we later learnt. Greeted once again by song, we felt right at home. With Jamie Faithfully sharing the good news about Jesus to the kiddies. We learnt, as Rob taught to the older group, there will always be one or too, who show no interested in this free gift God has given us. Yet we must be reminded that we can only present the good news, this gift is a choice.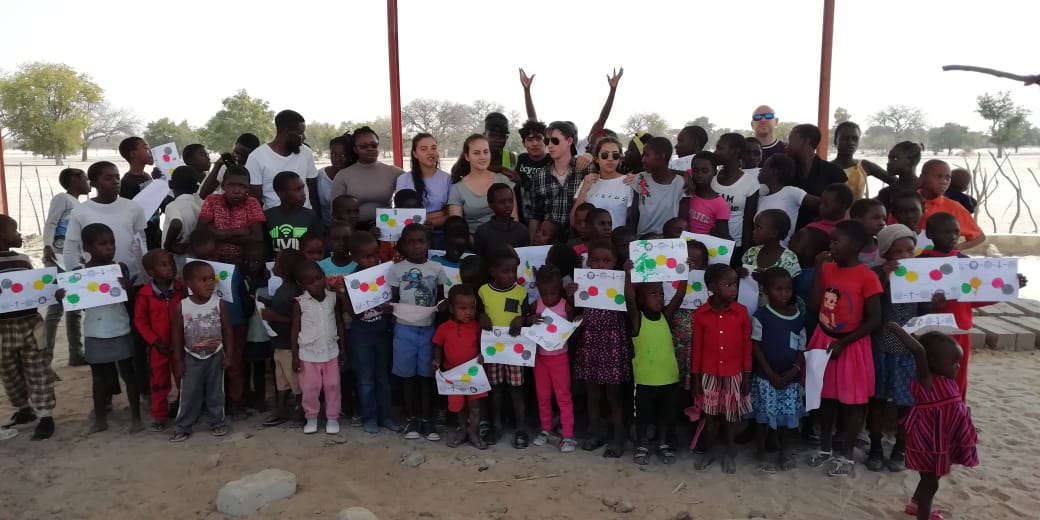 Day 4
The time our energy was near its end, we pushed through to bring the news about. With Rob, followed by Liam, faithfully sharing the Gospel, we learnt yet another lesson. The value of which the Tangible Word holds. The Bible is the most valuable book anybody will ever lay eyes on, and here we saw that first hand, the desperate need some people have for a bible. It warms my heart to see people smile and jump at the opportunity to buy a bible. A book we take for granted.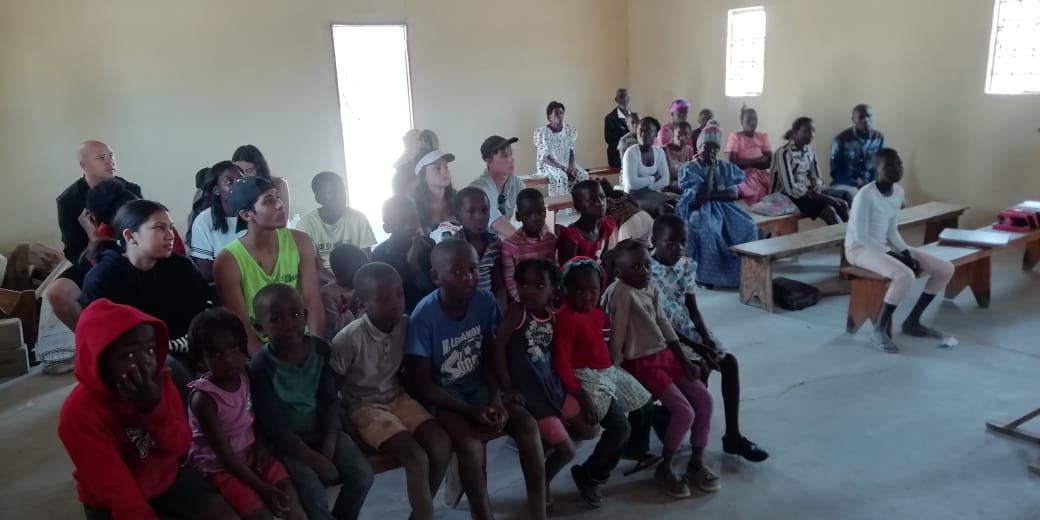 Ending
I thought we only came here to change their lives with the Word of God, but they actually changed ours too. I encourage everyone here, to be apart of the change. Take the next step in growing God's kingdom. Whether you donate to mission work or are apart of it.
Because, the Gospel, is the greatest news anyone will ever hear.
And this is our story.
Thrive is a Gap year programme offered by St James Church Kenilworth, Western Cape South Africa.