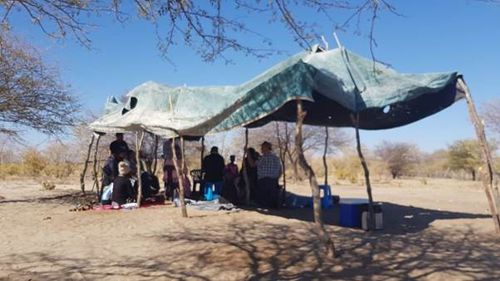 20366/52000.00
39 % Funded
About the campaign
Some of our sister churches in Namibia have no structure to meet in. Some use old tarpaulins, old tents or just meet under a tree. This is far from ideal but the desire to hear God's Word and worship him burns strongly in their hearts.
Please help us raise funds to build modest structures. A simple gum pole and corrugated iron structure will make a huge difference:
In the summer the temperatures are generally over 400 C (1050 F)
During the rainy season they have no protection against the pouring rain
In the culture a church is viewed with suspicion if there is no building of any kind.
Please help us raise funds to build at least one church soonest. We do need three to be built in the long term. Our first church can be built when $1100 is raised!
Help us help ministry to continue!