Complete the Ongha Church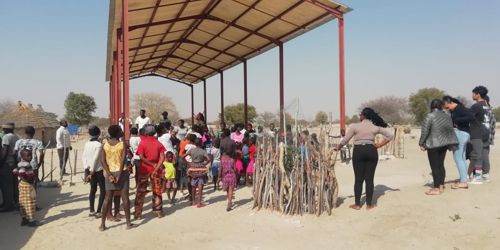 About the campaign
This church is the hub for several churches in the region. The idea is that this will in time, become the training centre for leadership in the northern area of Ovamboland. The pastor already has plans, some of which are being implemented, to grow the region for the Kingdom. We would like to install solar electricity so that not only can the church benefit from having electricity (there is none in any of these villages), but they can use the church for many ventures which will establish the church in the area but also draw more people to the building so that they can hear the Gospel.
Most of these villages depend on rain for their water supply but if we could sink a borehole then regular water could be available for all, all year round. If this region could be greened it would have a huge impact on the communities. Currently the are completely dependent on rain for their crops and this entire region is currently experiencing the worst drought in over 100 years!
This structure has been donated and we would like to also be able to put in a floor half way up so that more facilities are made available and can be utilized for the Kingdom. Please help us to make this possible.