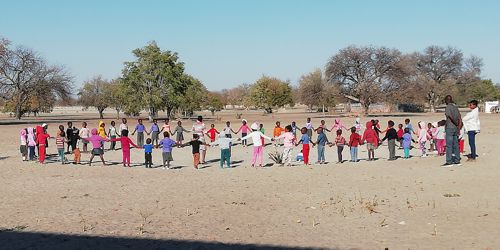 About the campaign
Our Pastors work in extremely poor and remote areas. Most of their congregations are subsistence farmers, dependent on rain for their harvest. There is very little extra to be able to pay their Pastors a suitable salary.
We would like to raise funds to help them on a monthly basis. Many of the pastors in the Ovamboland region survive on as little as $55 per month. This not only is very little to live on by also it means that there are no funds for anything like ministry tools. Most of them have the old Nokia or similar phones because they hold a charge for more than a week.
From the photo you can see how barren the land is.